we are a mobile kitchen catering company serving fresh, homemade authentic italian & american bbq comfort food. we specialize in family parties, corporate events, luncheons, breweries and festivals.
about vibe
# follow the vibe

Vibe Food Truck comes fully equipped with wifi, attached outdoor speakers playing upbeat fun music & a flat screen tv playing sports and movies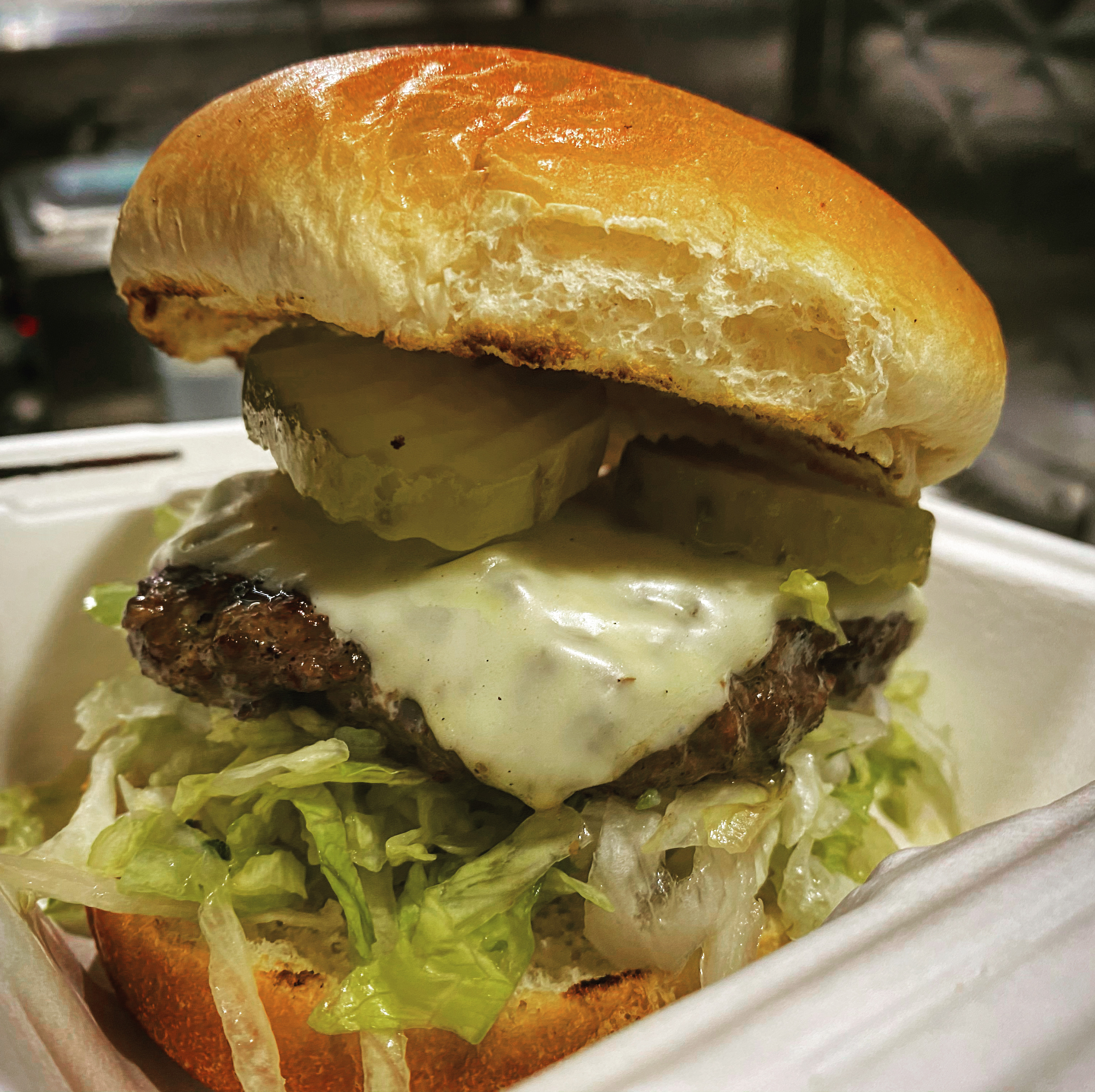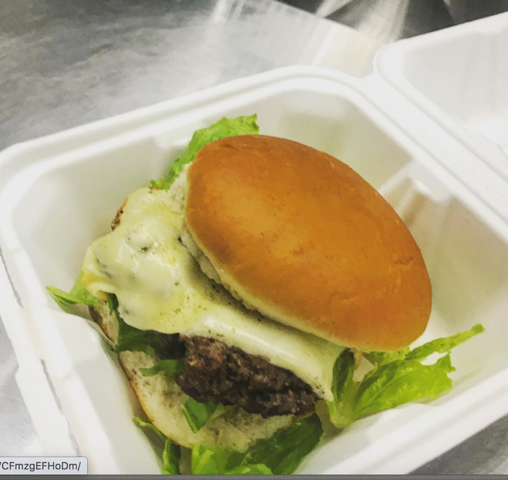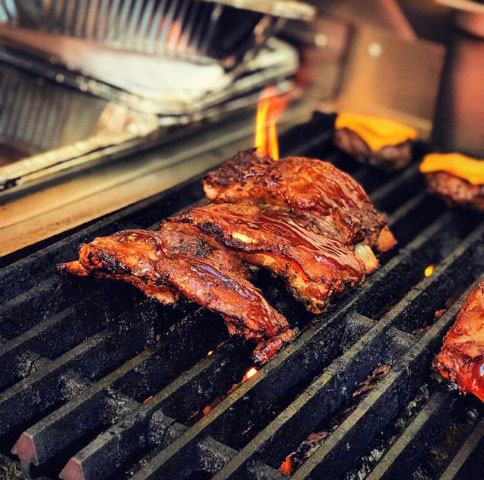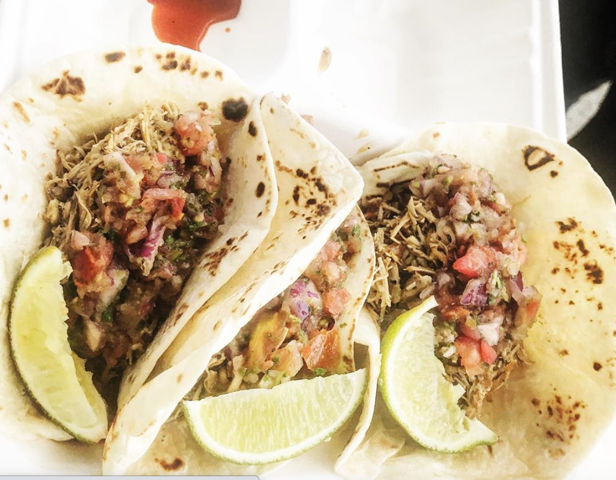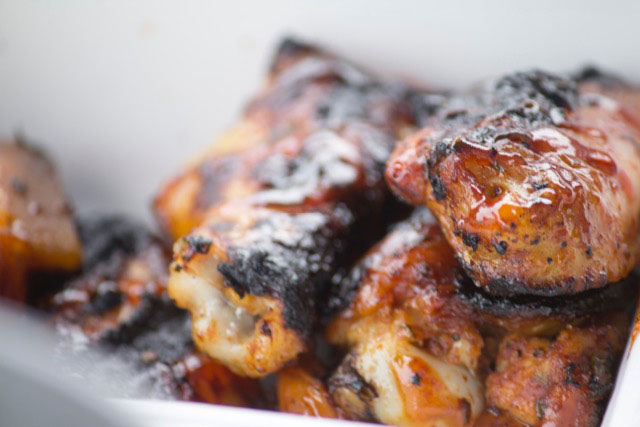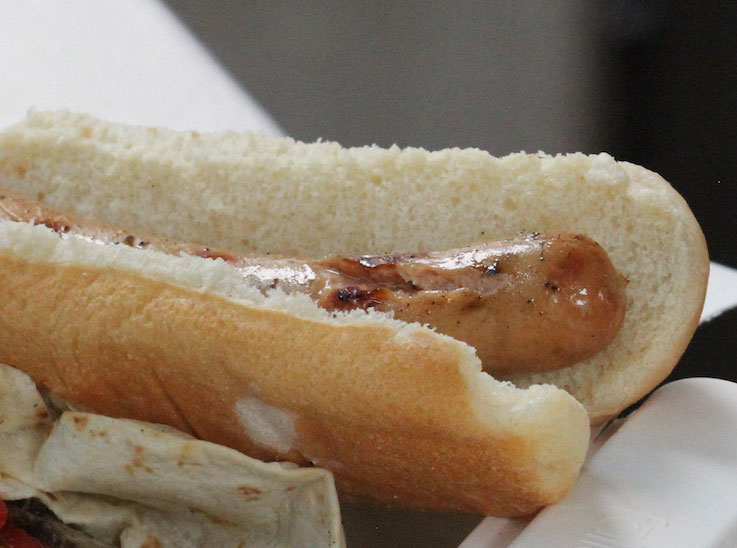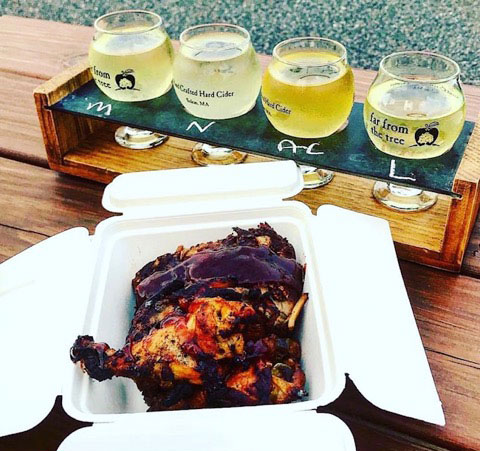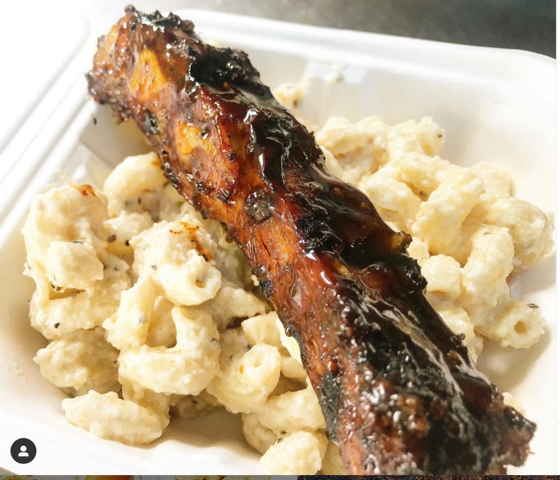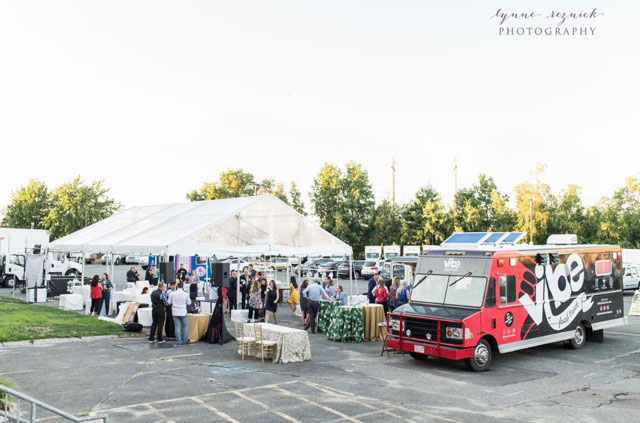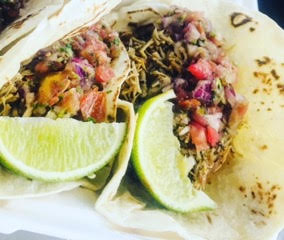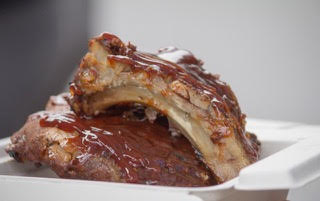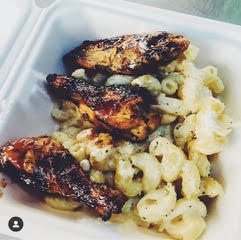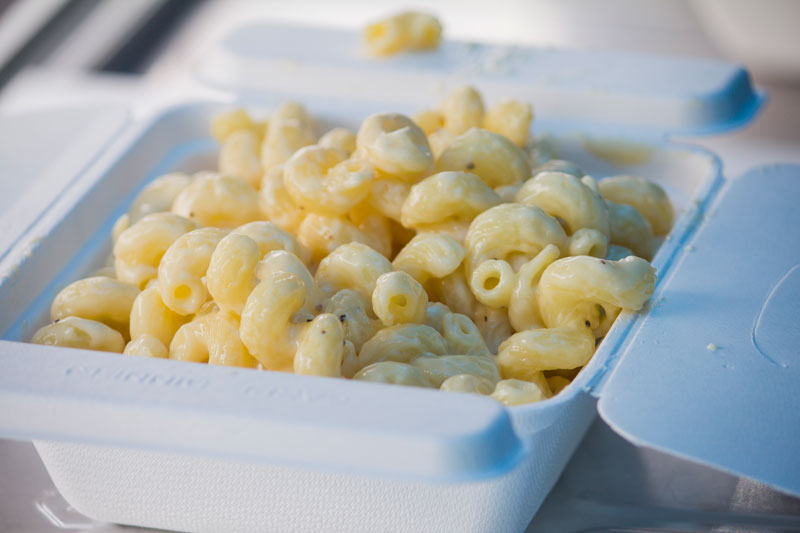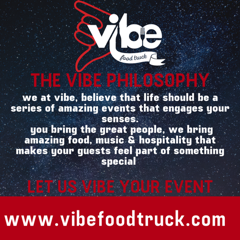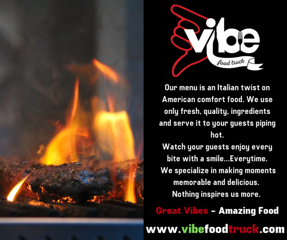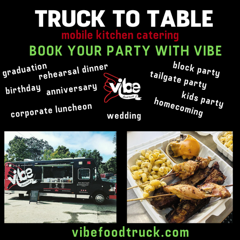 Swipe for more pictures >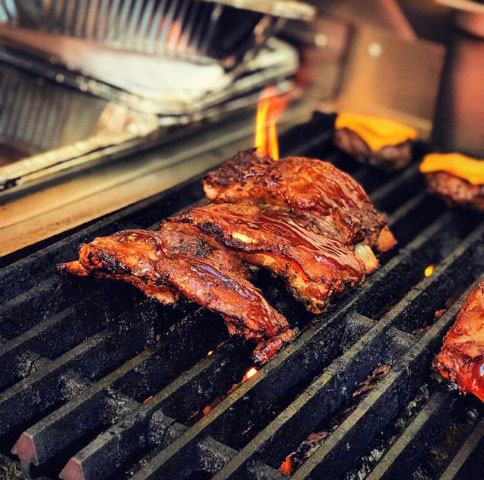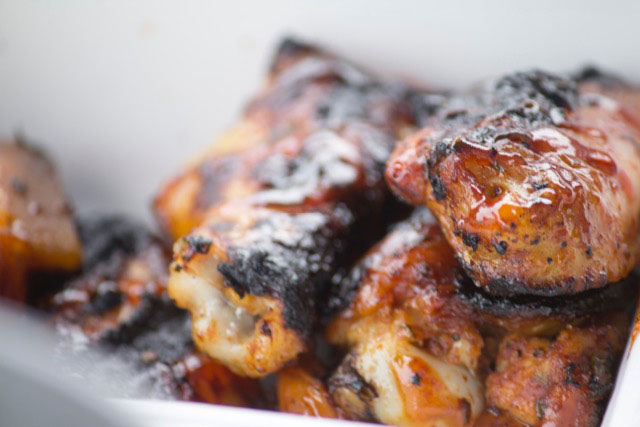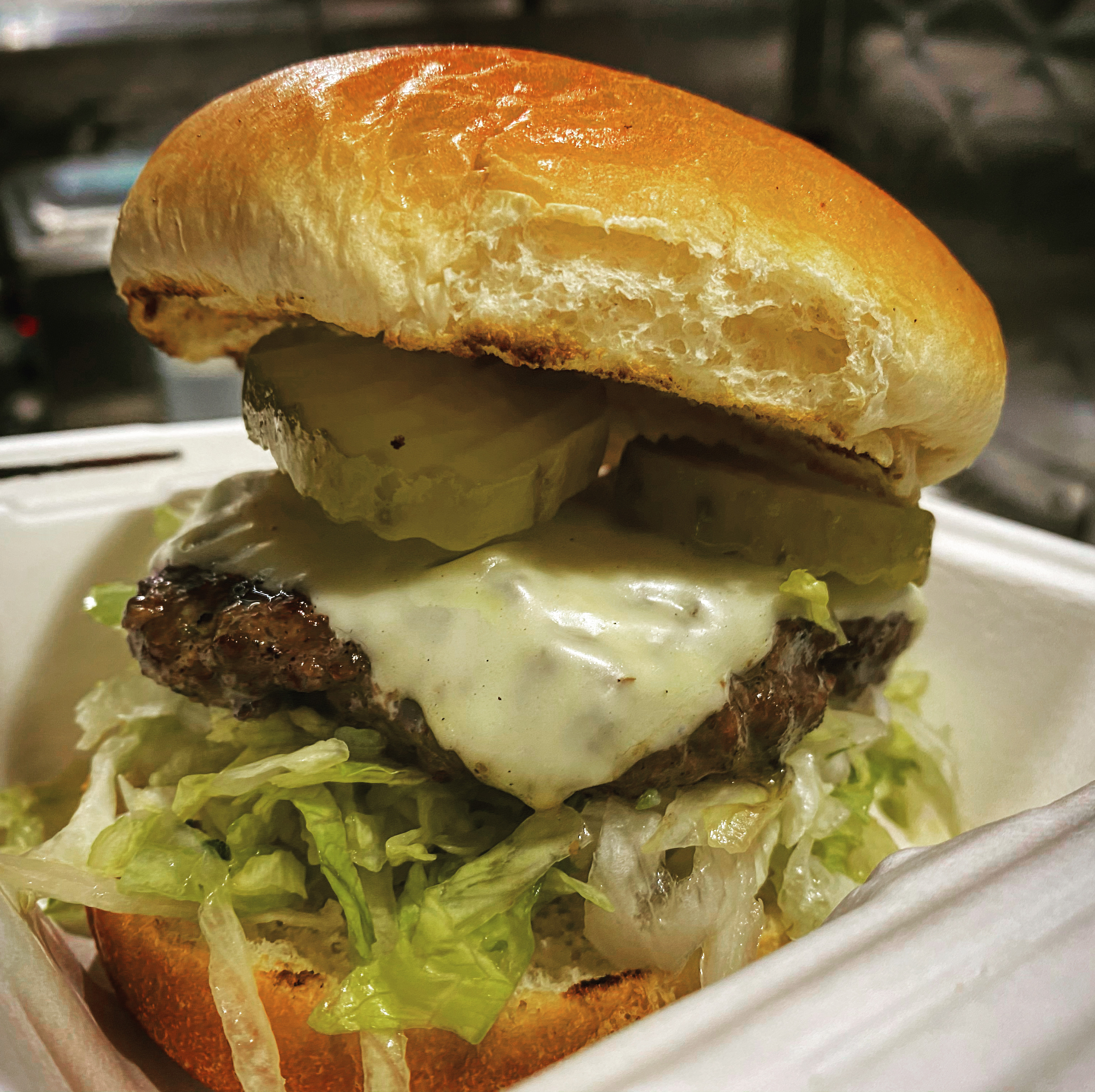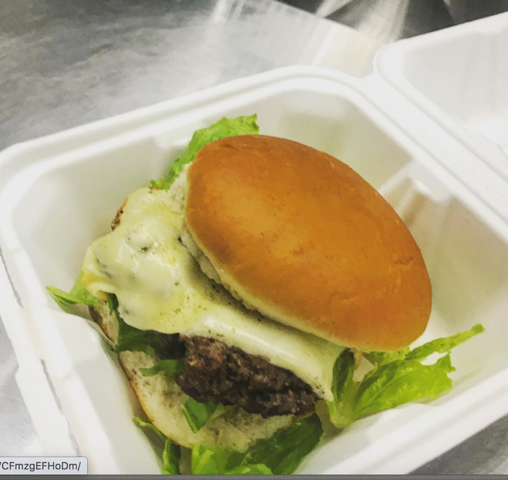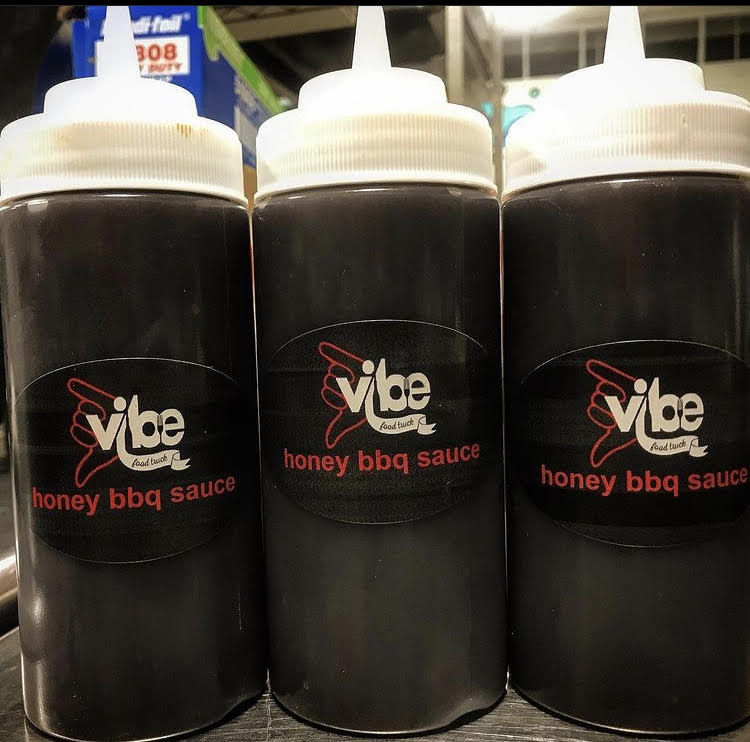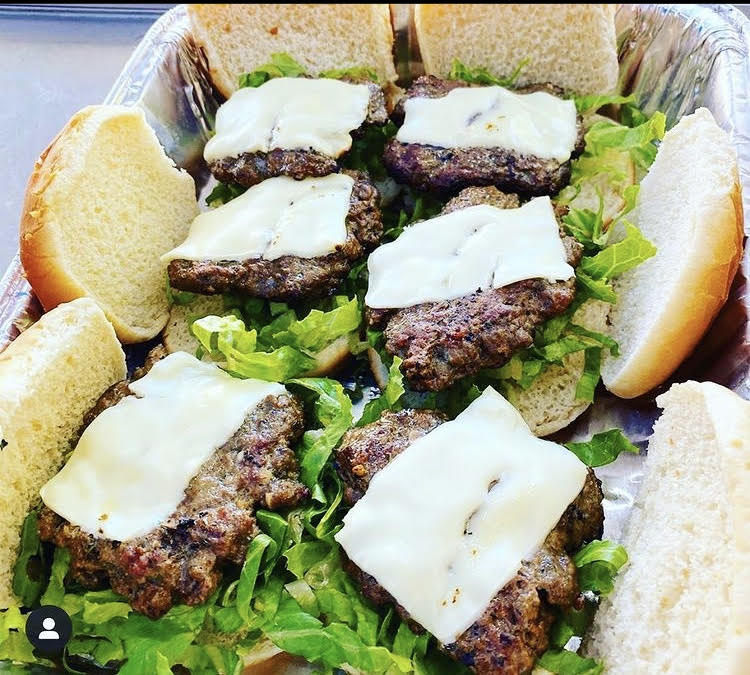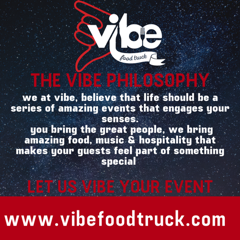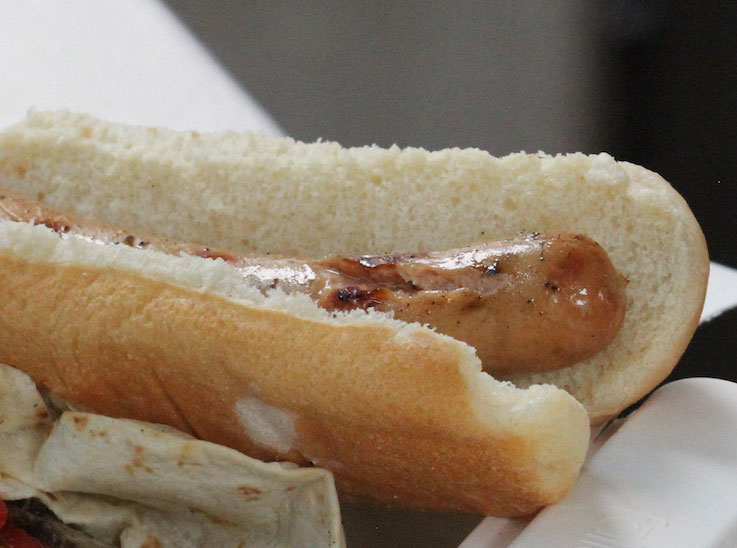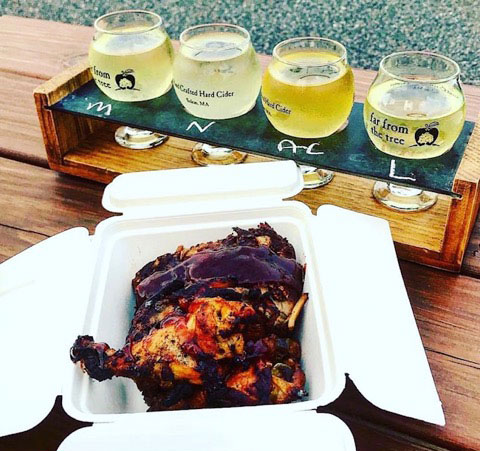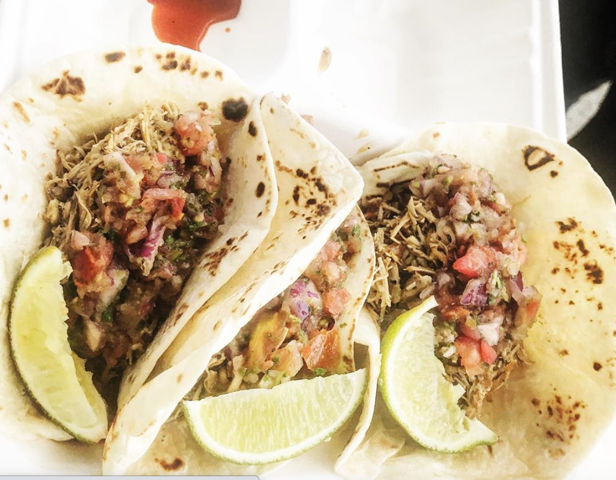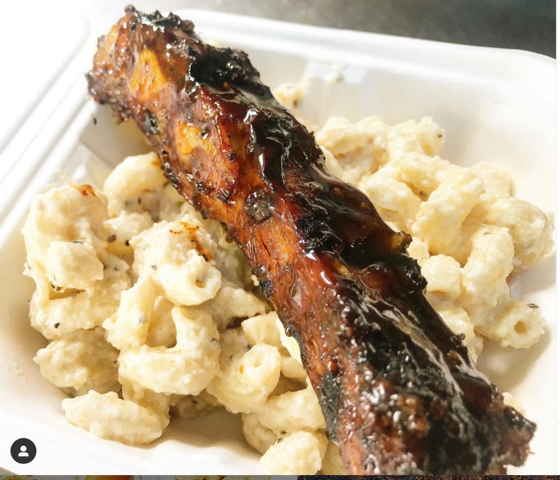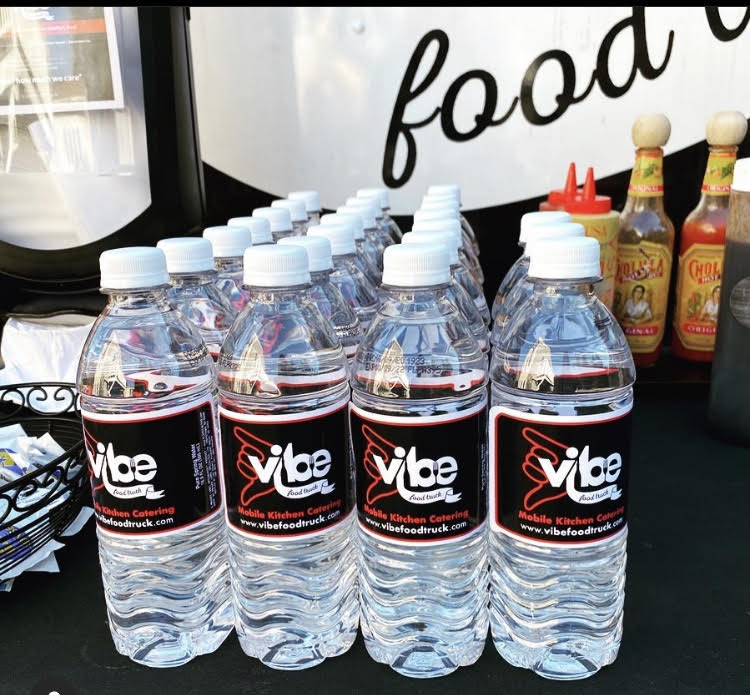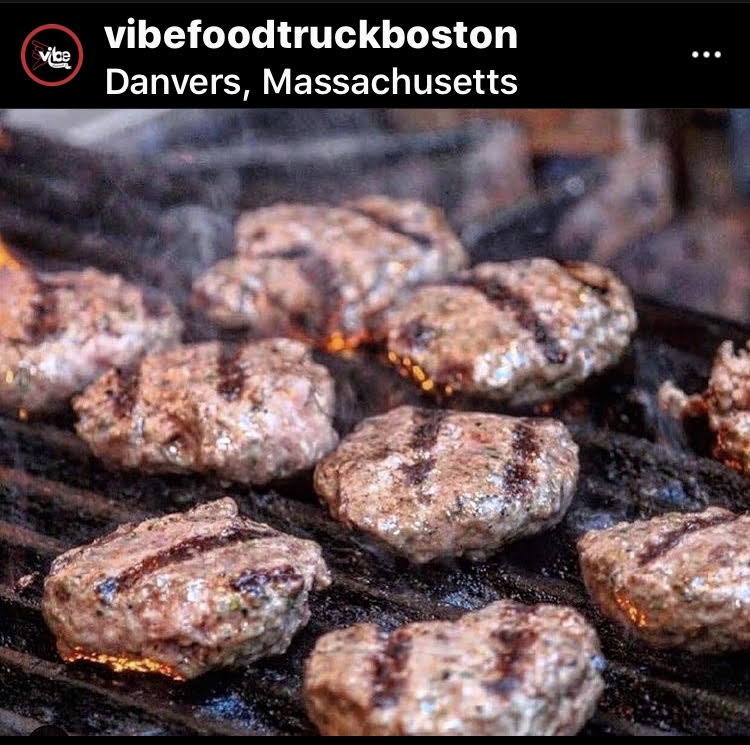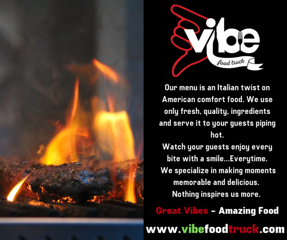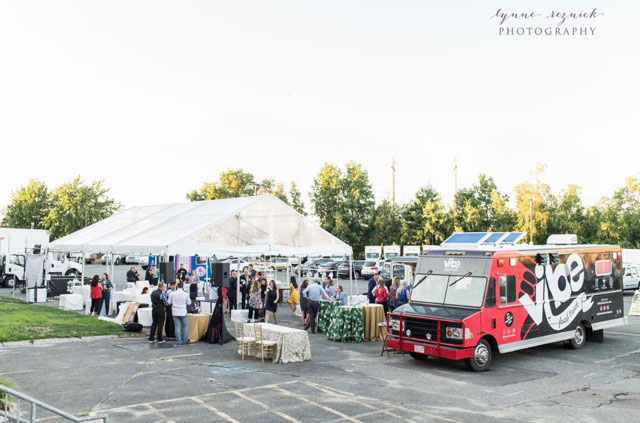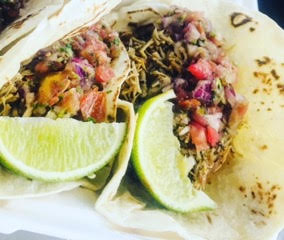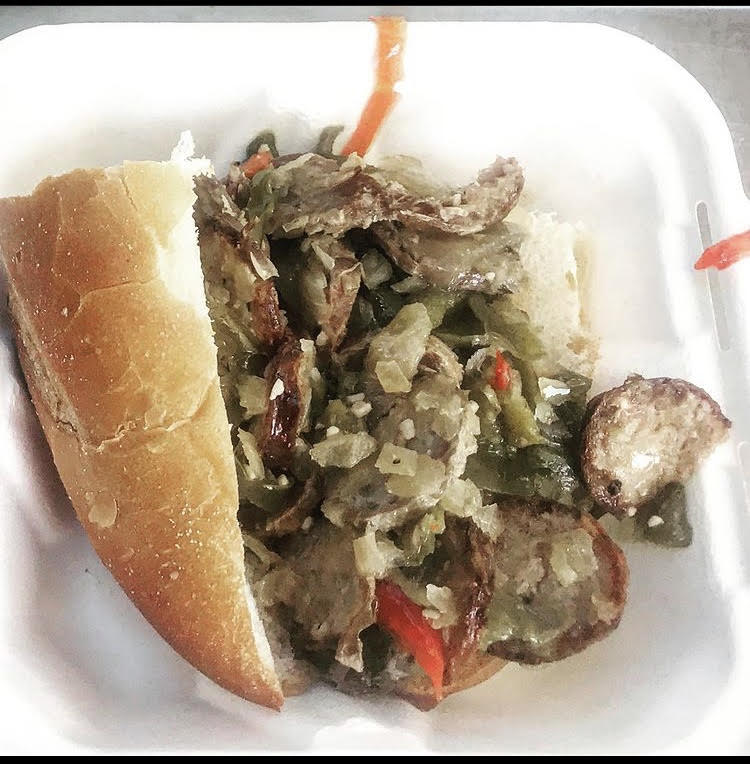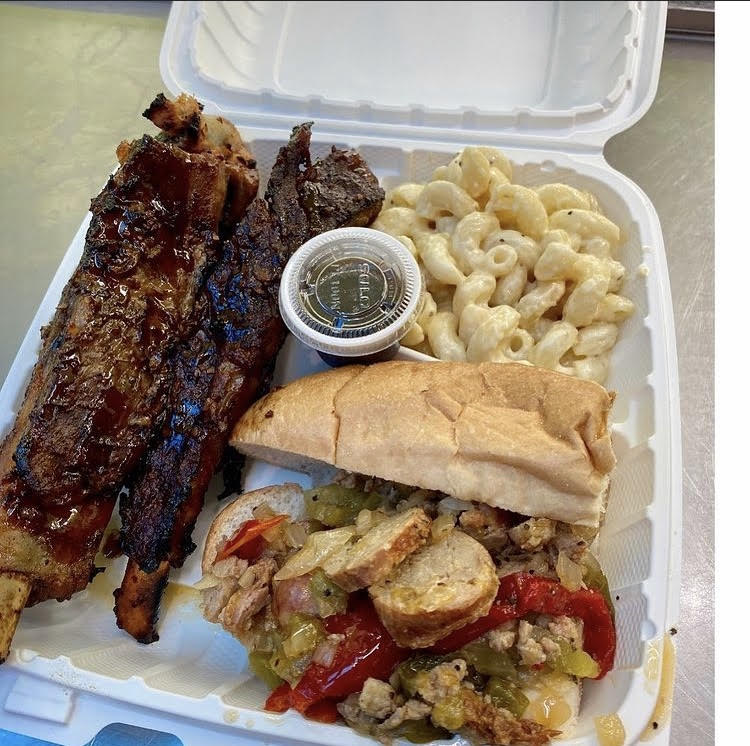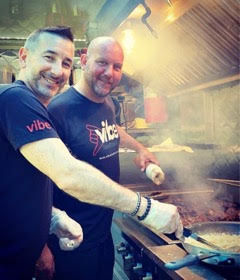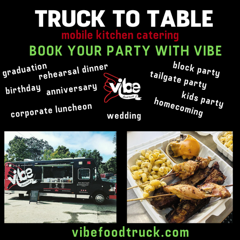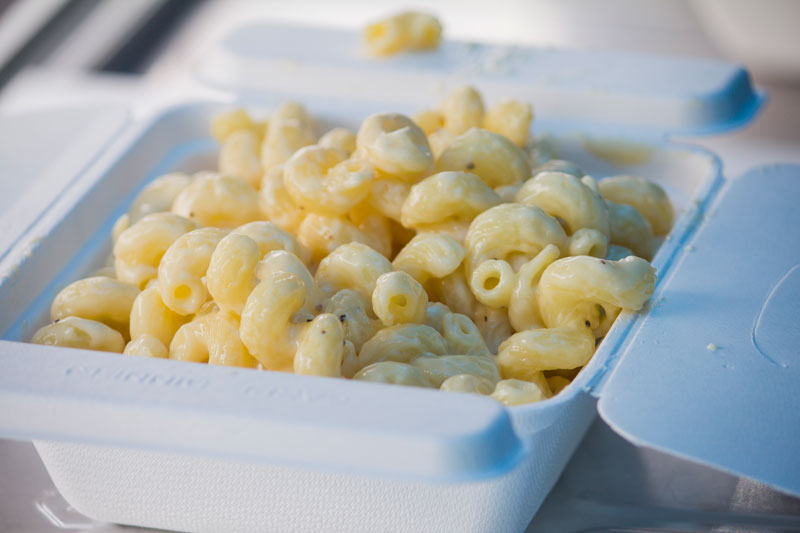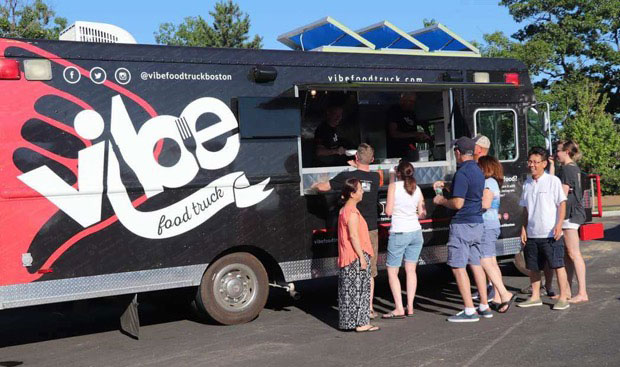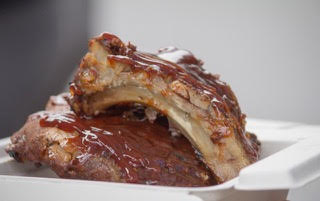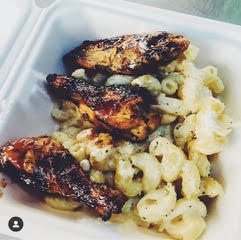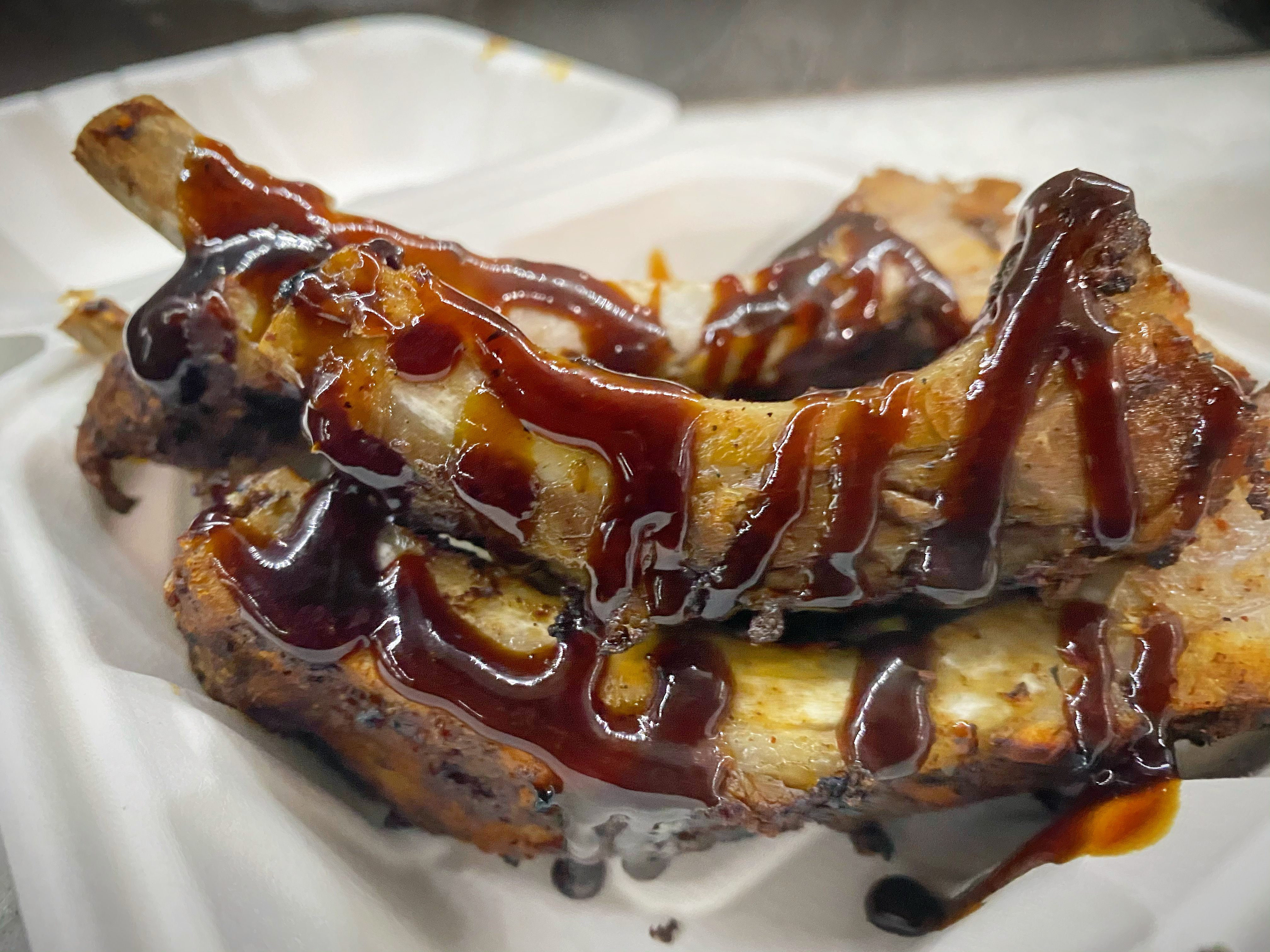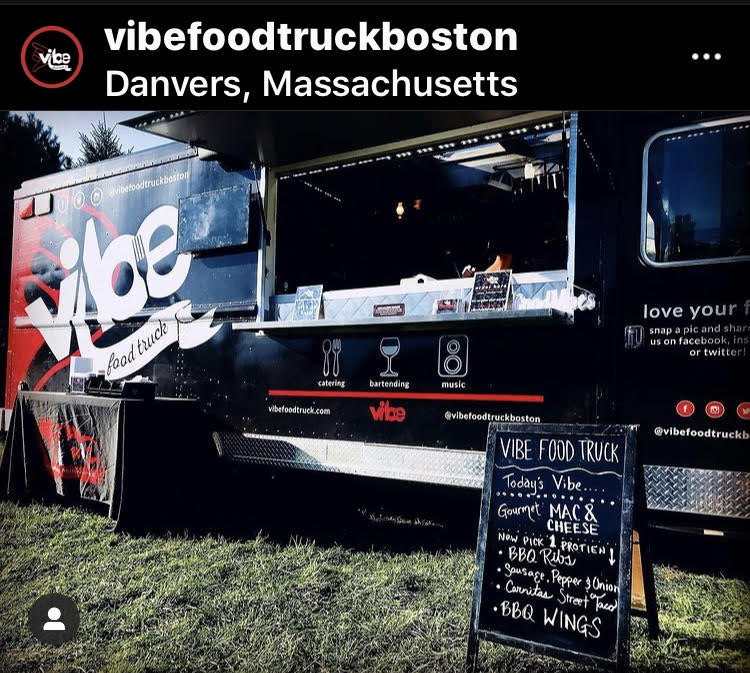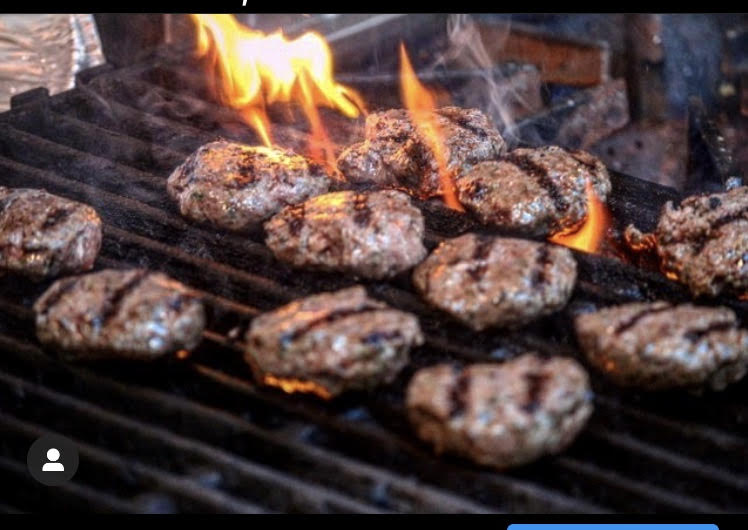 "we hired vibe for food catering, bartending, and dj service for 150 people. all 3 services were top-notch! the food, drinks, and music made for a fantastic and energetic holiday event!"
corporate party
"for over 30 years, we have been celebrating every occasion through authentic italian-american food, music and drinks. combining great people, food, drinks, and music all in one place has been a staple of my life. through vibe, i hope to bring that same sense of warmth, happiness and connection through every experience i help my client craft"

"a big 'thank you' to vibe for helping me organize an awesome party. everything was perfect... we loved the setup of food, bar and dj...the wings and chicken parm are outstanding!"
private house party
our menu
# taste the vibe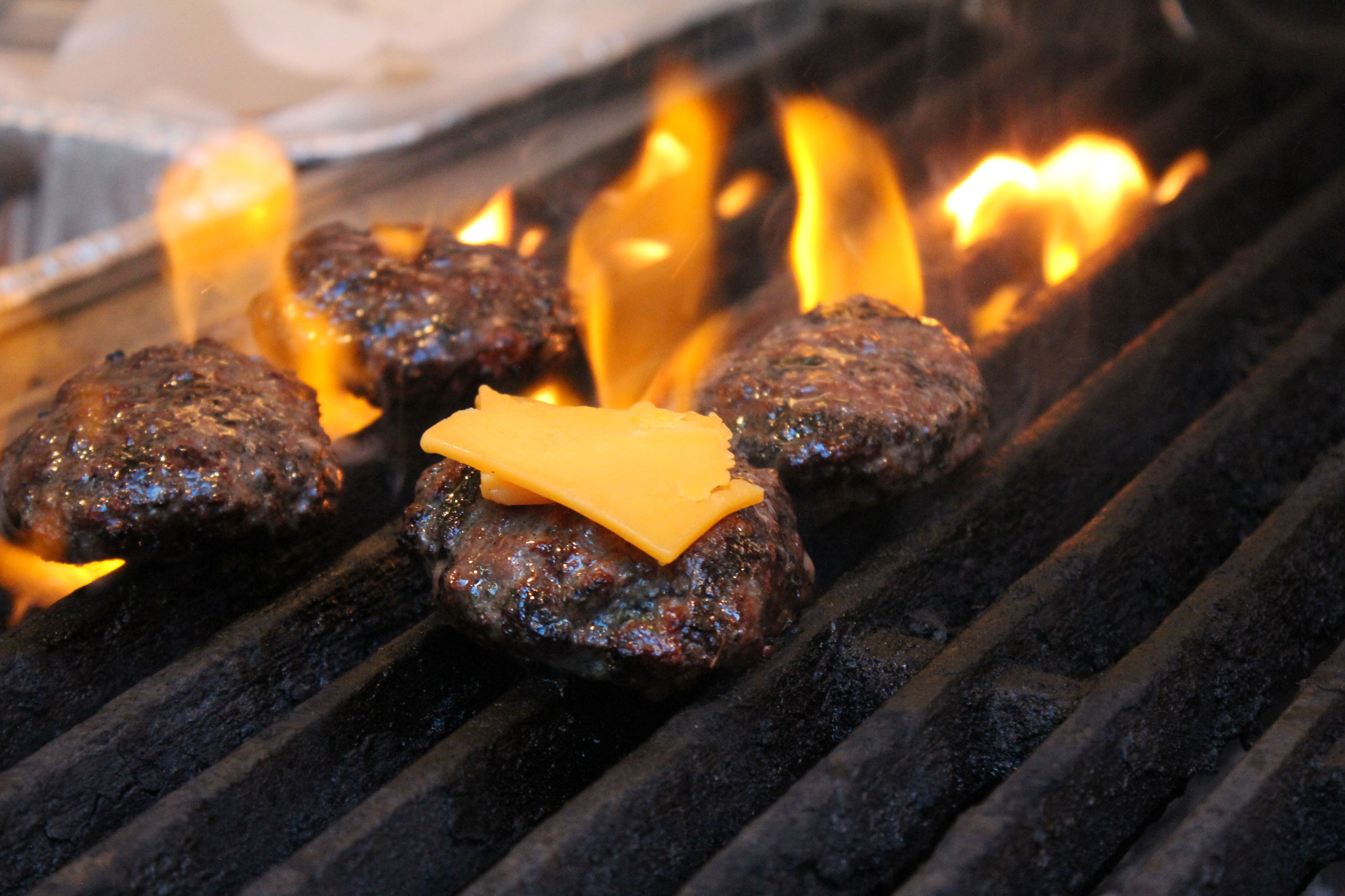 step 1: choose up to 4 menu items
from our interactive menu
popular dishes
add_circle_outline
famous mac & cheese
cavatappi pasta cooked to order in vibe homemade cheese sauce
add_circle_outline
bbq ribs
dry rub baby back ribs topped with vibe's homemade honey bbq sauce
add_circle_outline
vibe smash burger
juicy, homemade 4 oz all beef burger with fresh lettuce and melted american cheese
add_circle_outline
sweet italian sausage hoagie
cut up sweet sausage mixed with garlic, peppers & onions on soft hoagie roll
add_circle_outline
LA chicken street tacos
shredded herbed chicken with homemade pico de gallo and lime
add_circle_outline
LA carnitas street tacos
shredded pulled pork with homemade pico de gallo and lime
add_circle_outline
honey bbq chicken wings
succulent chicken wings grilled in our homemade honey bbq sauce
add_circle_outline
new york style hotdogs
delicious coney island hotdogs grilled to perfection
add_circle_outline
chicken ziti broccoli
italian herbed chicken with steamed broccoli & ziti in light garlic white wine sauce
add_circle_outline
bangin' tuscan chicken sandwich
tender, roasted chicken with fresh lettuce, dill pickles and homemade lemon aioli sauce
add_circle_outline
the ballz hoagie
homemade italian meatballs and red sauce in soft hoagie roll
soups
add_circle_outline
hearty italian wedding soup
nana lola's mini meatballs with italian herbs in tasty broth
salads
add_circle_outline
caesar salad
iceberg lettuce with light caesar dressing, parmesan, and toasted croutons
family style buffet
add_circle_outline
chicken ziti broccoli
grilled chicken with steamed broccoli & ziti in light garlic white wine sauce
add_circle_outline
"lola" italian meatballs with penne pasta
nana's italian meatballs and red sauce served with penne pasta
add_circle_outline
famous mac n cheese
cavatappi pasta cooked to order in vibe homemade cheese sauce
add_circle_outline
sweet italian sausage
cut up sweet sausage mixed with garlic, peppers & onions on soft roll
You have selected the maximum (4) allowed menu items. Please contact us if you will be needing more than 4 items